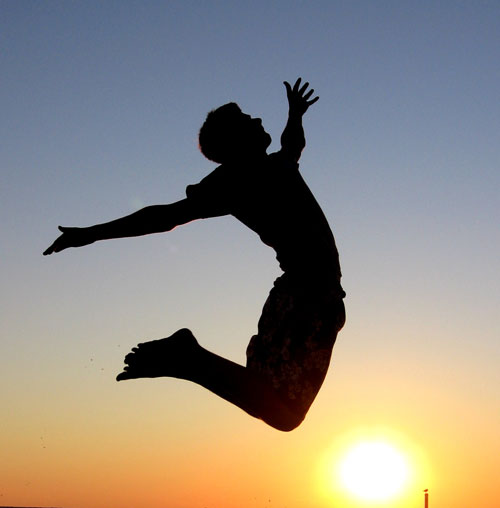 It was quite riveting to read Talitha Mpando's reflection of the Corporate Evidence Leader Mentorship Programme (CEL-MP). For the next twelve to twenty four months, we are equally excited about the prospects that lie ahead for us, as Cohort 2 members of this capacity development opportunity. We perceive that CEL-MP offers us opportunities to further our knowledge, solidify our skills, forge new and lasting relationships, widen networks, and pave new opportunities for us as evidence practitioners.
Introduction
Coming from diverse backgrounds means that all three of us are at different levels of exposure and have had unique experiences with evidence-led decision making. What unifies us is the drive and passion to see concrete reform in our communities, and, ultimately, across the African continent. Due to this fact, we come with some insight on evidence-based decision making and hold some expectations for the programme.
First and foremost, we have been involved in a number of programmes, initiatives, panels, studies, and interventions in and outside of the broader research spectrum. To support our participation in various curricula, we hold education to a high esteem as we boost our works with high levels of qualifications. Our interests in Evidence-Informed Decision-Making (EIDM) emanated from different streams.
A drive for inclusive M&E in South Africa
Bruce's interest in EIDM grew from the idea of starting a research consulting firm, GoGetters Brand, which provides Monitoring and Evaluation (M&E) and social research services in South Africa. He and his partner started GoGetters to change the dynamics of the M&E industry that is dominated by aged, white, male South Africans with very little black youth in it. The biggest challenge faced by Bruce when he co-founded GoGetters was his lack of knowledge and experience in M&E, even though his partner is an expert in the area.
Despite this challenge Bruce and his co-founder realised that they had complementary skills that make them a great team. Both of them are committed to learning from each other, networking and advancing their knowledge and skill-sets in M&E. As a participant in this cohort, Bruce hopes to enrich his knowledge of the discipline and also enjoy the privilege of being mentored by experts in the EIDM field.
A passion for operational decision making
Ismaila's interest in EIDM grew during his senior secondary school days, when he was exposed to the internet. His curiosity drove his love for searching new insights on Google, especially when he found a personal knowledge gap. At university, he studied operations research – a discipline that helped decision makers make better decisions – because he wanted to provide evidence-based analysis to help decision makers in organisations make optimal decisions with limited resources.
Through his endeavours to join a professional society in his discipline, Ismaila discovered the connection between operations research and public policy. So, he enrolled in the Master's in Research and Public Policy programme because he believes he could make a huge impact in the lives of millions of Nigerians and Africans by ensuring that policies in Nigeria, and subsequently Africa, are based on the best available evidence. He has been privileged to work at the Nigerian Institute for Social and Economic Research, Armed Forces Command and Staff College, the Centre for Democracy and Development and Green Growth Africa. At the end of the mentorship programme, he hopes to be equipped with the knowledge, skills, experience, and opportunities needed to promote the use of evidence in policy and decision-making in Africa.
EIDM as the game changer for accelerating growth
Working with the Ghana Center for Democratic Development (CDD-Ghana) was the game changer for Kenneth, while he led communications for several projects and advocacy campaigns particularly the Evidence for Development (E4D) project at the Centre, it became very clear to him how society could make very huge impacts even with limited resources and touch lives directly when we make decisions based on Evidence.
Kenneth opines that the opportunity to enrol in this program is very timely because it comes as he is assuming a new role, and will need the knowledge and skills gained from this programme to help him make data-driven and evidence-informed strategic decisions to ensure sustainable financing in Africa, as well as curate impactful Corporate Social Responsibility (CSR) programmes to support the continent's drive towards the achievement of the Sustainable Development Goals (SDGs).
In summary
Together, our diverse skills and abilities offer an opportunity to collaborate and complement each other towards achieving the goal of this programme. The quest to showcase our abilities in a collaborative effort is what excites us as mentees. Furthermore, we are looking forward to sharpening our already existing skills in EIDM, gain new insights through learning from one another and from industry experts, and form new networks which can assist in extending our experiences beyond the programme.
As mentees, we are confident that the support and guidance we would get from this mentorship programme would enrich our knowledge of EIDM and turn us into key players in the EIDM ecosystem, promoting the use of evidence in policy and decision-making in Africa.
About the authors:
Ismaila Salawu has over 3 years' experience in helping decision and policy makers in organisation. He is an operations analyst, a public policy researcher and a community organiser. He is the founder and CEO of Friends of the African Students - an organisation that exists to ensure that students in Nigeria acquire the necessary skills set needed to meet the demand of the labour market. In 2021, He was also awarded a scholarship by the International Program for Development Evaluation (IPDET), University of Bern, German to enrol in the 'Monitoring and Evaluating the SDGs' workshop. He is a member of the Africa Evidence Network, the Young African Leadership Initiative (YALI) Regional Leadership Center Accra (Cohort 5), His dream is to ensure that public policies and decisions in Africa are based on the best available evidence. Ismaila can be reached through: LinkedIn, Facebook and e-mail: ismahii2012@gmail.com.
Bruce Lesiba Chidi has extensive background in education and recently expanded his area of expertise to the research field. He holds a Bachelor of Education B. Ed (FET General) degree from the University of Pretoria and is currently in his second year of Law (LLB) with the University of South Africa (UNISA). Added to these qualifications, he has been involved in several short courses and workshops including: the YALI Regional Leadership Centre Southern Africa Foundation (Cohort 10), KCIC business programme which was ran in conjunction with the British Council, the Thebe Foundation mentoring programme and the SAICA-ED programme. He was a co-founder of Equality for All, and he is the former chairperson of BizSchool. He holds directorship at CEA as well as GoGetters Brand and is co-founder of both enterprises. Bruce is reachable on the following social media platforms: LinkedIn, Facebook, Instagram, Twitter.

Kenneth Aidam is a communications and ESG specialist with over five years of experience working with top-notch brands across the banking, downstream petroleum, FMCG, and non-profit organizations. Within these years he has worked with seasoned communications professionals in the industry to build internal and external communications strategies to build a strong reputation for these brands and contribute towards increasing the bottom line. Currently, Kenneth is the Environmental, Social, and Governance (ESG) Officer at the United Bank for Africa, Ghana (UBA-Ghana). Kenneth holds an MA in Brands and Communications Management, and a degree in Public Relations Management both from the University of Professional Studies, Accra (UPSA). He is also a Young African Leadership Initiative (YALI) Regional Leadership Center Alumni, an Associate Member of the Institute of Public Relations Ghana and holds a Level One Professional Accreditation from the Institute. Get interactive with Kenneth via the following social media platforms: LinkedIn, Facebook, Twitter.
Disclaimer: The views expressed in published blog posts, as well as any errors or omissions, are the sole responsibility of the author/s and do not represent the views of the Africa Evidence Network, its secretariat, advisory or reference groups, or its funders; nor does it imply endorsement by the afore-mentioned parties.