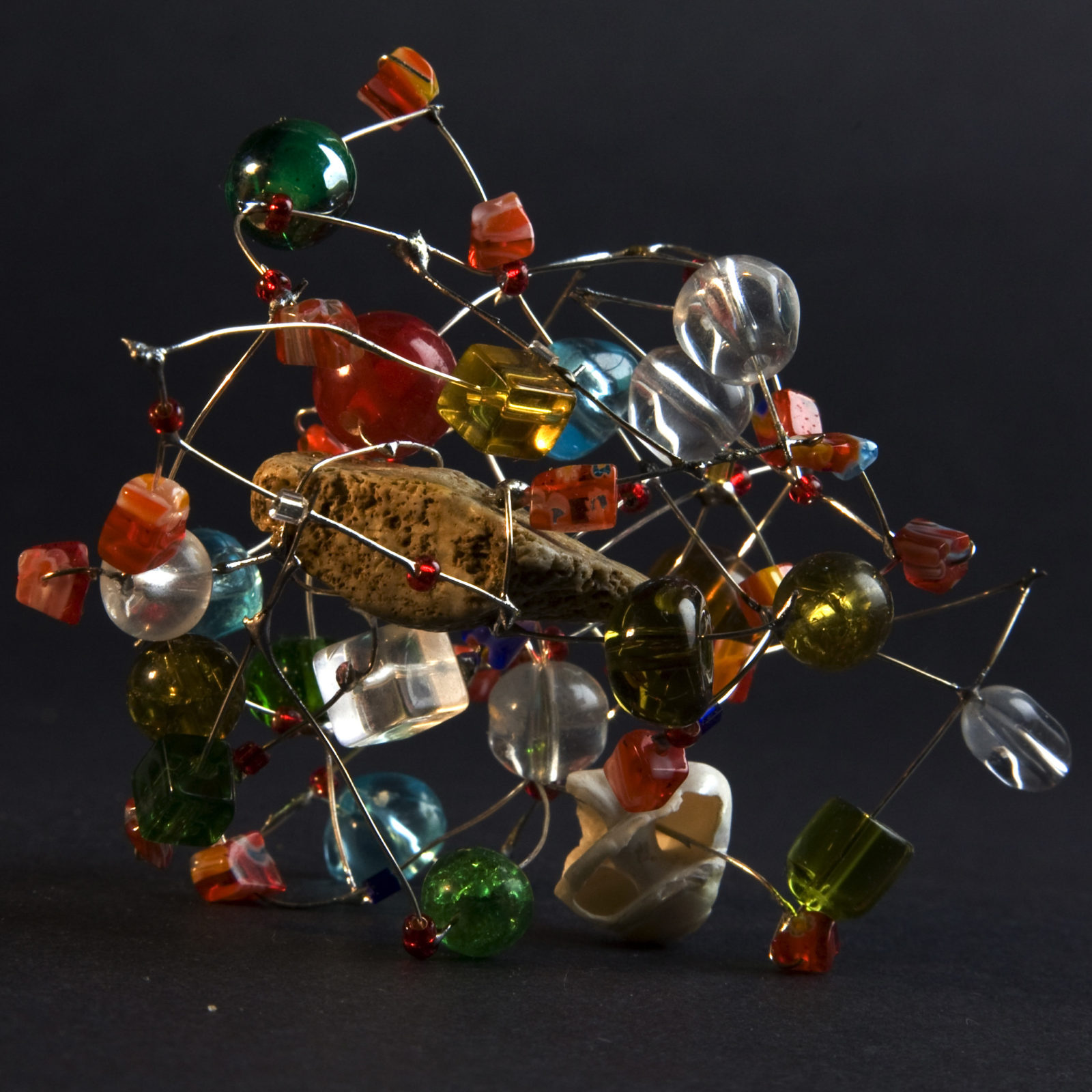 If you are interested in this topic, review the webinar presentation, or watch the recorded webinar.
The ecosystem around evidence-informed decision-making (EIDM) has been growing steadily in Africa over the years. We have seen more individuals, organisations, and governments paying attention to evidence for their policies. This seems to have been accelerated – both positively as well as negatively – during COVID-19.
Health researchers have been thrust into the centre of decisions during the COVID-19 pandemic crisis like never before. One critical role so many of them are playing is that of using interpreting the available evidence, combining it with their knowledge of the local health systems in their context, and collaborating with policymakers to decide what steps to take next. Simply put, researchers are rapidly localizing public health evidence for COVID-19 decision making. They are also trying to balance the challenges and opportunities for providing evidence for COVID19 decision making when health is in conflict with economic as well as social strife.
How well is the system working? How are researchers navigating competing demands to support the COVID response? How is the situation affecting researchers personally? A webinar "Evolving evidence, fake news, and emerging contexts: researchers at the nexus of EIDM for COVID-19" co-hosted by the AEN and the Translating Evidence to Action Thematic Working Group of Health Systems Global delved into the experiences of three African researchers as they support an evidence-informed decision-making (EIDM) in COVID-19 response in Cote d'Ivoire, Nigeria, and Uganda.
The complexity of EIDM in times of COVID-19
All three panelists reflected that the typical peer-reviewed evidence for COVID-19 has been rapidly evolving so clear answers are not always available. Also, given that COVID-19 is more than a medical problem and has social, economic, and cultural implications, it is critical for EIDM endeavours to also incorporate lessons from other countries as well as incorporate informal evidence from local communities about the local context. Earlier experiences with the 2014 Ebola outbreak, for example, have provided significant lessons for African countries to draw upon. Interestingly, both Nigeria and Uganda had been affected by Ebola but panelists described very different approaches to how those learnings affected the COVID-19 response in their countries.
To answer questions like "How will our population manage public health measures like lockdowns or distancing?" decision-makers need the tacit knowledge from past experiences and they must be deliberate in seeking this out. The panelists reflected that trust in government makes a big difference in how communities react to governments' actions. Informal evidence gives you the examples of where communities do or do not follow government guidance but community engagement is also critical to reaching citizens and addressing their concerns.
There is a recognition that, especially early on, engagement with citizens in defining the COVID-19 response has been lacking. Uganda and Cote D'Ivoire have made efforts to connect with civil society organizations (CSOs) who have experience with strong citizen engagement as a way to bring in citizen input and highlight the implications of public health measures on the population, such as the impact of curfews on informal workers. Cote D'Ivoire has also engaged CSOs in supporting the response by modeling good public health practice.
The timeliness of decision making has also been critical. Dr. Mijumbi noted that in Uganda, the president, using military illustration, stressed that "when you are in a battle and are in enemy territory or suspect they are somewhere near, your commander will usually ask you to stop moving and listen. In that way, you are able to work out which side they might approach you from." It is the same thing during the lockdown, Ugandan response teams were able to monitor and zero in, on truck drivers contributing to superspreading events leading to an immediate closure of borders.
Governance structures to support COVID-19 EIDM
In all three countries, specific structures were created to support EIDM. In early May, coinciding with plans to ease lockdowns, the federal Ministry of Health in Nigeria established the ministerial expert advisory committee on COVID-19 Health Sector Response (MEACoC-HSR), consisting of eminent Nigerian scientists in public health, virology, and infectious disease, to assist decision-making within the ministry. The committee was challenged to use scientific expertise and seek necessary evidence in order to "flatten the curve" without flattening the economy. This group meets every Thursday to advance the COVID-19 agenda. The Association of Public Health Physicians of Nigeria (APHPN), which has members in all states who are part of rapid-response teams and emergency operation centres at federal and state levels, has argued that locally tailored measures are needed and have supported knowledge sharing across states to implement control strategies.
In Cote D'Ivoire, as soon as WHO characterized the novel coronavirus epidemic as a pandemic, the government through the Ministry of Health reactivated its emergency operations center and put in place a covid-19 surveillance plan. This made it possible to detect the first positive case very early as of March 11, 2020. The first COVID-19 case led to the creation of a 5 person decision-making committee to draw up the national plan: a heavy responsibility. Thus, the capital Abidjan, epicenter of the disease with more than 90% of cases was isolated from the rest of the country and all cases in the interior of the country were brought back to Abidjan for care and follow-up. Early on there was fear because they lacked information to inform their decisions, which obviously led to some cautious advancement founded in fear and concern. However, with time this has led to important decisions on locally-appropriate measures (e.g. masks but no lockdown). Much of these decisions were guided by the occurrence of regular outbreaks of other diseases in West Africa
In Uganda, there is a National Taskforce, and similar to Nigeria, smaller task forces that feed into it. For example, the Uganda Medical Association (UMA) has its own taskforce and smaller ones for pertinent issues, like the one handling PPE because this is at the heart of the welfare of doctors which is UMA's mission. Then the UMA will have a representative on the National Taskforce who would be able to align UMA's input into the decision-making process. Because of this alignment of decision-making, the controversies are few and have been quickly dealt with if and when they arise.
Pressures of EIDM work on researchers
While there is a growing cadre of public health and health systems researchers in Africa, there still is not a deep bench of professionals already plugged into policymaking and decision-making processes that can be called on in times of crisis. The researchers that policymakers turned to before the crises have become the direct dial during COVID-19 where the evidence base is changing and policy solutions are not clear-cut. As Dr. Mijumbi noted: "decision-makers called on the "credit" in the bank" as an analogy to drawing on established trust and relationships with a handful of researchers. The amount of "credit in the bank" therefore determined
a) if and to what extent researchers are playing a role in providing evidence for COVID-19 decision-making
b) how many experts the government has the ability and willingness to draw on
c) to what extent the government considers global and local evidence as it deliberates it COVID-19 policies.
COVID-19 collateral damage on ongoing researcher activities
Supporting the COVID-19 response is having various effects on African researchers, including:
Paring back on research, teaching, and writing because their policy and practice work is taking disproportionate amounts of their time.

Frustration with the EIDM process, especially when their recommendations are not used.
No time to write funding proposals even though there has been a boon of funding for COVID-19.

Burnout that is compromising their personal lives.
Research team leaders have seen their work double. All COVID-19 questions that come in from policymakers are urgent but everyone is working in difficult circumstances: working from home, some with young families, overburdened internet bandwidth, electricity shortages, etc. Since researchers are working from anywhere all the time, teams need leaders to help strike balance and manage the flow of work.
And for those with policymaking responsibilities, such as Prof. Samba, they are also constantly balancing the available COVID-19 evidence with other public health concerns and with realistic policy options. Facing researcher colleagues when decisions do not go their way is not an easy position to be in.
While none of these challenges are unique to African researchers, it bears repeating that in regions with a smaller group of EIDM-savvy researchers to draw from, the pressure on them is greater.
So what?
COVID-19 has resulted in an unprecedented wave of production as well as demand for evidence for decision-making. This has created an upsurge of interest as well as skepticism about the quality of research, the contextual relevance of policies, and the changing landscape the bridges evidence to decision-making. While this has resulted in stronger relations between the research and decision-making communities in some contexts, it has also highlighted the glaring gap between these communities in others. Furthermore, it has resulted in a funding system overhaul that has "Covidized research" (compromised existing research activities, redirected the attention of experts, and perpetuated redundancy and waste in research). The impact on researchers at the nexus of COVID-19 and EIDM - from a professional as well as personal standpoint - has been overwhelming. WE have learned that
EIDM - particularly in times of emergencies - requires structures that consider multisectoral and multidisciplinary evidence inputs for locally contextualised informed decision making
"Credit in the (relationship) bank" between researchers and decisionmakers is critical in order to respond effectively, efficiently, and appropriately in times of emergencies
En masse pivots to the "emergency of the time" can risk research as well as policies on other parallel critical issues
Acknowledgments
The authors would like to thank the Health Systems Global secretariat and the Africa Evidence Network for their support. In addition, we would like to extend our gratitude to Dr. Simplice Amani from Cote d'Ivoire for his assistance in coordinating representation from W. Africa.
About the authors
Dr. Daniela Rodriguez is a health systems researcher working in low- and middle-income countries focused on the intersection between politics and public health, including evidence-informed decision-making, health policy development over time and across settings, institutional relationships, and donor transition and sustainability. She is also building a research and practice portfolio focused on vulnerable populations in urban environments, including informal settlements in Sierra Leone, Uganda, and with Latinx immigrants in Baltimore, MD. Building political will and commitment necessary to provide and sustain services to vulnerable populations in times of crisis is of particular interest. Dr. Rodriguez also serves as Chair of the Translating Evidence into Action Thematic Working Group of Health Systems Global.
Dr. Benjamin Uzochukwu is a Public Health Physician at the University of Nigeria Teaching Hospital Enugu and Professor of Public Health, Health Policy, and Systems, University of Nigeria, Nsukka where he was the foundation Director of the Institute of Public Health. He has acted as a policy adviser and consultant to Nigeria's Federal Ministry of Health, ECOWAS, and WAHO in various areas of the health systems. His area of work includes Health policy and systems research and analysis, implementation research, getting research evidence into policy and practice, and realist evaluation of health programmes. He is a foundation and executive member of the Association of Schools of Public in Africa, former board member, Health System Global, and currently the National Chairman Association of Public Health Physicians of Nigeria, Director, Grants, and Research, West African College of Physicians and Member, Ministerial Expert Advisory Committee on COVID-19 Health Sector Response in Nigeria. 
Dr. Rhona Mijumbi is a health policy analyst, epidemiologist, and research scientist based at Makerere University, College of Health Sciences in Uganda, and is the current director of the Center for Rapid Evidence Synthesis (ACRES). Rhona has a special interest in the use of evidence in policy and decision-making processes and has been leading a team of researchers developing and evaluating rapid response mechanisms to support policymaking in public systems. She has been involved in synthesizing and contextualizing evidence for the management of Covid 19 at both the national and district levels in Uganda, some of which evidence has been shared in the region. She is also a member of a taskforce for the Uganda Medical Association to ensure that all healthcare workers in Uganda are equipped with Personal Protective Equipment to avoid the Coronavirus infection.   
Prof. Mamadou Samba is the Director-General since March 2019.  Before this position, he had several administrative functions. Currently, he is the General Coordinator of the Covid-19 pandemic response in Cote d'Ivoire. He had been the Director of Planning, Evaluation, and Health Information for the Ministry of Health for a decade where he had established several strategic documents including the National Health Development Plans and the health financing strategic plan. Prof. SAMBA had also led the drafting of the 2010 and 2015 reports on the MDGs in Health. He was the last Director of Community Health in Côte d'Ivoire. Prof. SAMBA is an Associate Lecturer in Public Health and Health Economics and a researcher at Houphouet–Boigny University in Abidjan, Côte d'Ivoire. 
Dr. Nasreen Jessani is the Head of Strategy for the Africa Evidence Network at the Africa Centre for Evidence in South Africa. She is also responsible for capacity strengthening in evidence-informed decision-making (EIDM) and knowledge translation (KT) at the Centre for Evidence-Based Health Care at Stellenbosch University. In addition to being faculty at the Johns Hopkins School of Public Health and at Stellenbosch University, she is currently on the advisory board for AcademyHealth's Translation and Dissemination Institute and is Vice-Chair of the Evidence to Action Thematic Working Group for Health Systems Global. Nasreen sits on a local COVID-19 Task Force in South Africa and serves as an advisor to a number of community organisations on their COVID-19 implementation and recovery plans.
Disclaimer
The views expressed in published blog posts, as well as any errors or omissions, are the sole responsibility of the author/s and do not represent the views of the Africa Evidence Network, its secretariat, advisory or reference groups, or its funders; nor does it imply endorsement by the afore-mentioned parties.