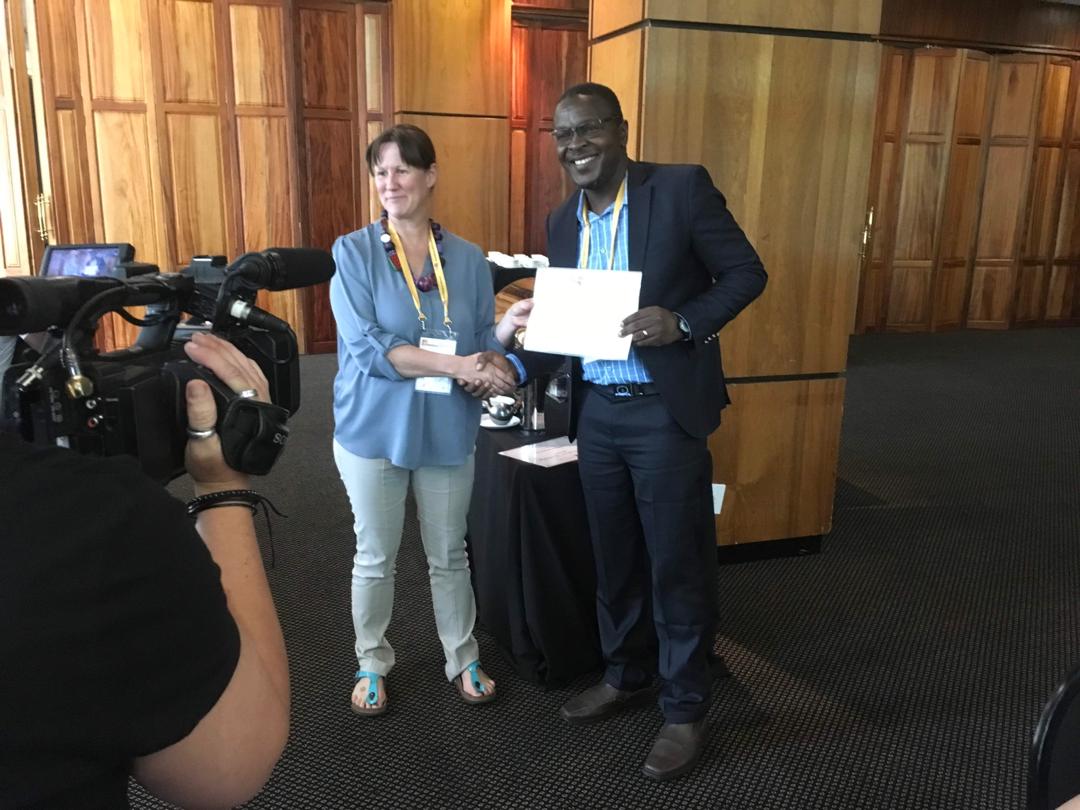 "If you want to go fast, go alone; but if you want to go far, go together" – African proverb
Imagine a future where leaders, policy makers, practitioners, citizen and other stakeholders make informed choices, guided by relevant evidence. Imagine a community of men and women fighting against poverty and inequalities through innovation and best practices. There you go with a glimpse of eBASE Africa changing the game and improving the livelihoods of communities across Africa through use of best practices and innovation. From Cameroon to Kenya, Nigeria, Benin and all of central Africa, we create a better world every day and we could not have achieved so without the Africa Evidence Network (AEN).
About eBASE Africa
Effective Basic Services (eBASE) Africa is a multinational collaborative organisation with headquarters in Bamenda, Cameroon. eBASE Africa is active in implementing charity and development projects targeting women, children, people living with disability and indigenous populations. We are active across the evidence ecosystem – generation, synthesis, translation and implementation. We conduct research for basic services, including Health, education, WaSH, Local Governance, Environment, and Arts.
We are creating a better world every day with,
1000+ pregnant women in rural communities' life improved by our health programs;
100000+ people in rural communities with reduction in their medical test fees through eBASE health programs;
100+ health workers trained on innovative products and services to improve health in their communities;
1000+ practitioners, teachers, lecturers and policy makers trained in using relevant evidence in decision making within their sphere of influence and much more;
Some of our projects include: Using Meta Analysis to Explore the Transferability of Education Mid-Range Theories in Middle Africa; the We Attain project Weustink-Leerdam Junior Fellowship for TVET, the Teachers to Teacher program, the Pay for performance project etc. in these projects we are creating an experimenting society and contributing to the evidence revolution in Africa.
Our Journey with the Network
It all started in 2016 when Dr Patrick Okwen (eBASE Africa Tea lead) shared the stage with Professor Ruth Stewart (AEN Chairperson) during the opening keynote of the maiden Global Evidence Summit 2017 in Cape Town South Africa. Discussions after the presentations motivated eBASE Africa to join the network. eBASE will later become very active in activities of the network from the Africa Evidence 2018 bi-annual conference.
eBASE has been an active member of the network, benefiting from numerous capacities building opportunities, using its platform to showcase our work to the world and building fruitful collaborations with regional and global partners purposely for the betterment of the lives of people on the continent, particularly women, people leaving with disability, and minority groups.
Capacity and career building
eBASE has been actively encouraging citizen in Cameroon and middle Africa to join the network to be an actor of the transformation of the continent but also to benefit from the numerous capacity and career building opportunities. Until date, eBASE has enlisted over 100 members into the network. Some of the members constituting the staff of eBASE have received from the network, extensive training on thematic such as dealing with systematic reviews and promoting Evidence informed decision-making.
The network has also offered to these members the possibility to distinguish themselves professionally within the continental sphere. One of such opportunity is the Africa Evidence Leadership Award (AELA), which above recognising the achievement of individual on the field of EIDM, builds the confidence of the recipient and is a door opener for a multitude of career opportunities. eBASE Africa within the past four years has always been present amongst the award winners:
1st runner up 2018: Okwen Patrick for his work on promoting EIDM in health and Education
1st runner up 2019: Euphrasia Ebai for her work on promoting EIDM within consumers of evidence
1st runner up 2020: Ngang Eric for his work on promoting evidence informed decision making in Environment
1st runner up 2021: Nain Mirabel Yuh for her work in promoting EIDM to improve the livelihood of people leaving with a disability
The consistency with which eBASE Africa has bagged awards over the years suggest their growing capacity and leadership of specially with the francophone Africa community.
A window to the world
The network offers an exclusive opportunity to showcase what we do and contribute to increasing access to evidence by policy makers, practitioners, and citizens especially in Francophone Africa. Its conferences and virtual platforms are ideal for networking with like minds and developing strong and reliable partnerships for the advancement of our cause.
Perhaps a success story depicting the importance of the network in creating lives changing funding opportunities is the partnership between eBASE Africa and the Education Endowment Foundation UK.
In the margins of the Africa evidence summit 2018 in Pretoria, the eBASE Team Lead networked with Danielle Mason head of research at the Education Endowment foundation (EEF) UK. From their discussion, they found similarities in their vision, objectives, and methods. The EEF aimed at breaking the link between family income and educational achievement by summarizing the best available evidence in education, generating new evidence and supporting teachers and senior leaders. eBASE Africa was equally very active in Cameroon, building capacity educational stakeholders on the best available evidence in education through its teachers-to-teachers program. Some times after this meeting a team from EEF decided to visit eBASE office in Cameroon, and later on conveyed eBASE team to UK for working session. This was the genesis of strong partnership changing the face of education in Africa through projects such as the Global fellowship, the Global trial and a collaboration with the CEDIL. This partnership offered a possibility for funding to up to 1 million pounds annually for the improving educational attainment in middle Africa.
Some other noticeable partnership built within the network is our collaboration with IDRC within the Rachel DesRosiers Alumni Fellowship Grants. We are also currently following up on possible collaborations with HP Foundation that are promising for improving livelihoods in Africa. These international collaborations add to a plethora of regional partnerships with organizations within the continent.
In a nutshell, the network has been a strong boost for us to achieve our goals and materialise our vision. Our journey with the network has been extremely rewarding both professionally and socio-culturally.
The views expressed in published blog posts, as well as any errors or omissions, are the sole responsibility of the author/s and do not represent the views of the Africa Evidence Network, its secretariat, advisory or reference groups, or its funders; nor does it imply endorsement by the afore-mentioned parties.